Find beautiful wedding congratulations
Everything for a dream wedding
Welcome
Find beautiful quotes, texts, congratulations and sayings for the wedding of your loved ones.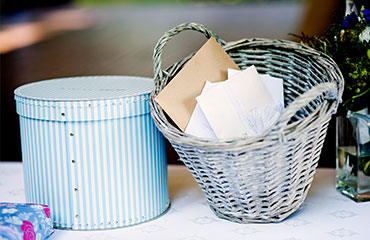 Generate quotes for every occasion. For weddings, birthdays or as a love greeting.
About us
Wedding Quotes and more -
everything for a perfect wedding
With the website wedding-quotes.com we would like to support and inspire you as a guest as well as one of the bridal couples to make one of the most beautiful days in life, the wedding even more beautiful. With beautiful sayings, quotes and congratulations on the wedding you will enchant the guests as well as the bridal couple, the bride or the groom. You can find out more about us on the next page.
visit Page
With product recommendations from well-known online shops, you get a fast and secure checkout and delivery.
Be inspired by unique and beautiful wedding congratulations and make a beautiful day unforgettable.
Gifts for wedding
Are you still looking for the right gift for the wedding of the bridal couple? With individual or unusual gifts for the wedding you can make the bridal couple's day even more beautiful. For a memory that the bridal couple will always remember. We have selected some popular wedding gifts for you.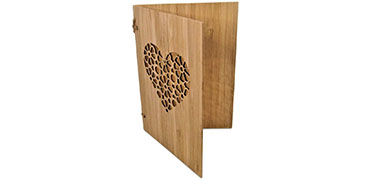 Real untreated bamboo
DIN A6 (105mm x 148mm)
Smooth surfaces for writing on
including matching envelope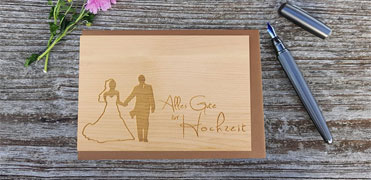 individual wooden wedding card
real, noble, high-quality wood
with motif (100mm x 150mm)
unique knot pattern and grain
incl. coloured C6 cover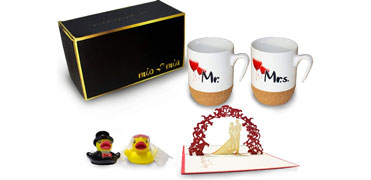 made of high-quality ceramic
with funny rubber ducks
gift-wrapped
incl. greeting card
FOR AN UNFORGETTABLE DAY
Congratulations and Quotes for weddings
Congratulations and quotes for the wedding are common words that are used to write a wedding letter, wedding message for a gift card or reception poster. Would you like to write texts that convey a meaningful and positive message of congratulations? Combine your creative wedding congratulations with some pre-formulated suggestions to write a wedding message that expresses your affection for the couple.
visit Page